Red Flags in the East: Learning from AIJ
The difficulty Japanese pensions face is hard to overstate. As the world's most rapidly aging economy continues to confront low economic growth and a paltry interest rate environment, the institutional community's search for yield is inevitable and necessary. Unfortunately, the discovery of alleged fraud at investment firm AIJ Investment Advisors Co. – where  109.2 billion […]
June 20, 2012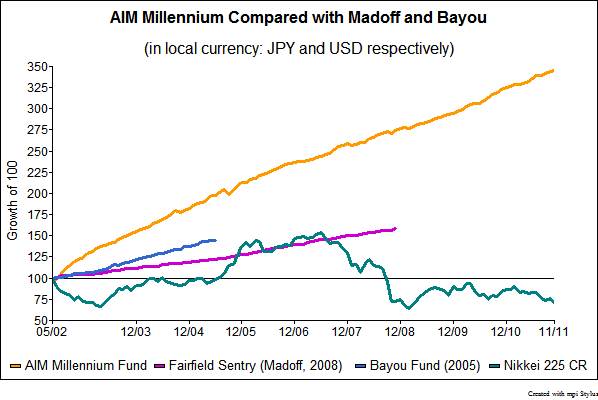 The difficulty Japanese pensions face is hard to overstate. As the world's most rapidly aging economy continues to confront low economic growth and a paltry interest rate environment, the institutional community's search for yield is inevitable and necessary. Unfortunately, the discovery of alleged fraud at investment firm AIJ Investment Advisors Co. – where  109.2 billion yen of a reported 145.8 billion yen was lost in an opaque options strategy that recorded remarkably steady positive returns through the global financial crisis – has not made life any easier. Small corporate pensions were the primary investors in the alternative advisor.
Inexperience and a lack of process seem to have played a part. Startlingly, a survey – by the Ministry of Health, Labour and Welfare – found that about 90 percent of managers of Japanese employee pension systems lack any experience whatsoever overseeing investments. In this context, however, it is at least heartening to see that the majority of pensions surveyed by JPM will take AIJ into mind when evaluating investments and 67% say they are improving processes.
With the perennial search for yield, alternatives, and more particularly, large foreign FoHFs look to benefit in the wake of AIJ. Indeed, a post-AIJ survey of 126 Japanese pension funds from JP Morgan found that over 20 percent of respondents plan to increase their alternatives allocation, the most of any asset class in the survey.
To be sure, Japanese politicians, regulators and media are doing their part to reform and protect pensions and pensioners, ensuring these issues remain prominent in the public discourse. Beyond individual pension managers' efforts to amend risk and diligence processes, Japan's pension regulator, The Ministry of Health, Labour and Welfare, will soon release an updated, more stringent set of guidelines in hopes of preventing the next AIJ. These will include allocation limits to single managers.
MPI has proudly helped facilitate and evolve this robust public discussion. MPI's CEO, Michael Markov, was invited to present at Waseda University to a full house of industry practitioners and regulators on how systematic quantitative due diligence and non-intrusive surveillance can assist identifying fraud ex-ante. The above chart from MPI, comparing AIJ's returns to proven frauds Madoff and Bayou, became a focal point at an April Japanese Diet hearing featuring AIJ's President Kazuhiko Asakawa (see below image), who was arrested on fraud charges on June 19th. Pensioners and workers will certainly have much to cheer if this moment can be seized to refine practices and increase investor protections to prevent the next AIJ.